About Us...
Founded by John Shamshoian in 1991, Realty Concepts is a real estate brokerage with offices in Fresno, Clovis, and Oakhurst. Over the years, Realty Concepts has expanded to serve the Central Valley successfully, while maintaining our integrity and close-knit family atmosphere. Our agents are local experts, with deep ties in their communities and a dedication to meeting each of their clients' needs.
At our core, Realty Concepts is a family first and a company second. By placing people before profits, we have created a culture wherein our agents are empowered, our communities are served, and our clients are cherished. "We're obsessed with our culture. We don't run our business like a business. We see Realty Concepts as a mission: to serve our Realtors so they can serve their clients," explains J.P. Shamshoian, President of Realty Concepts.
At Realty Concepts, our values are simple: quality before quantity, service before sales, people before profits, you before us. Every day, we work to deliver on that promise.
Contact Us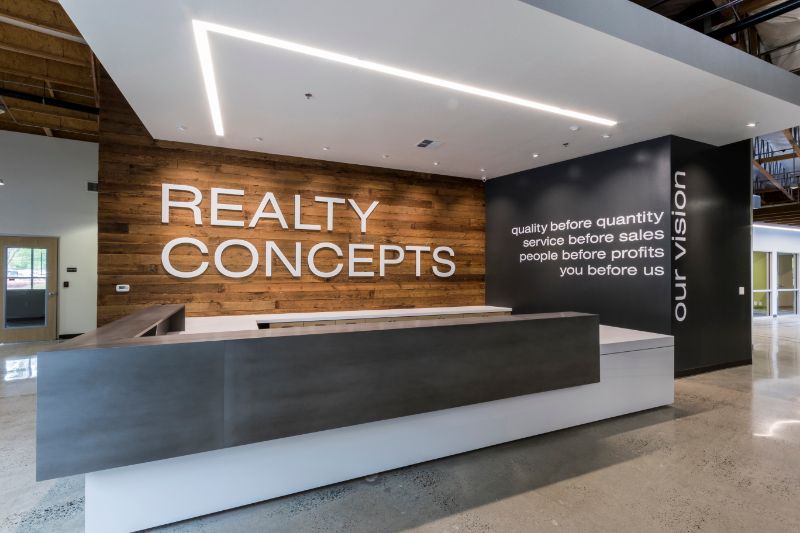 The RC Difference
Realty Concepts and our Realtors® have a reputation for holding ourselves to the highest ethical standards, working smarter than anyone else in the business, and always putting our clients' needs before our own. In an office full of ambitious high performers, vibrant personalities, and strong voices, we have created a loving, team-oriented, and truly unique family here.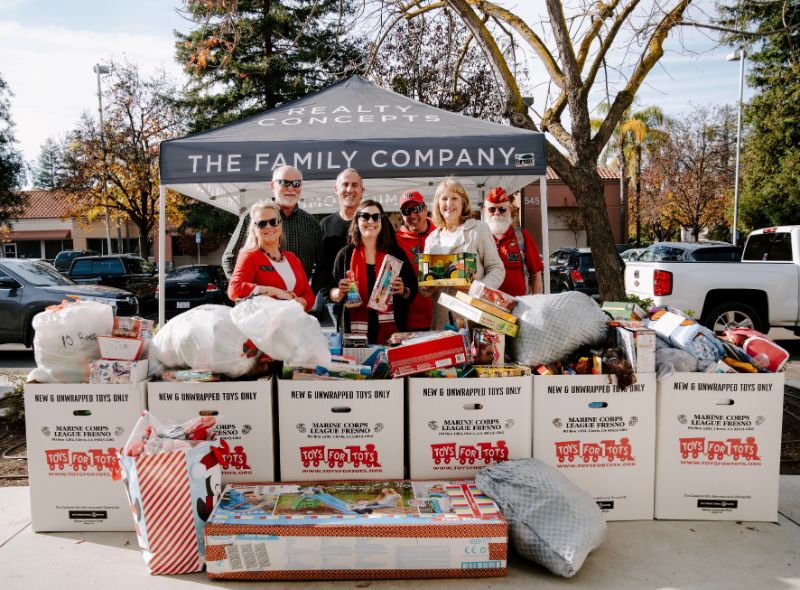 RC Cares
RC Cares is our outreach program, conducting multiple fundraisers every year to give back to our community. Its volunteers consist of RC agents and staff that love to uplift our beautiful community in any way that they can. With our yearly school supply, blood, food, and toy drives, we are able to help the communities that we work in. We also support our local firefighters and police departments with our Hearts for Heroes campaign where we deliver home-baked goods and hand-written thank you cards to their stations. We also contribute to numerous other campaigns throughout the year.
Testimonials
" I think and I know that Tonya is a wonderful person A great realtor with patience and I enjoyed getting to know her. Thank God for people like her. "
- Mialisa
" Tonya was very helpful throughout the process of buying a parcel land in the Yosemite Lakes area. She was very responsive, and she was on it! Tonya was also a pleasure to work with. She was always respectful and professional with all her communications. She made the process very seamless and I'll definitely be recommending her services to everyone I know looking for help with real estate. "
- Crystal Campbell
" Fabulous!! Tanya and Chris were informed, prepared and kind. I'd recommend them to help you find the home or property you desire. "
- Suzanne Brock
" Professional, hard working and nice ! "
- Michael Rudt
" Our experience working with Chris and Tonya Regert has been amazing from day one! They handled all the properties that we inquired about and the questions we had in such a quick and professional manner! There was no waiting games with this duo! Their communication was majority of the time within minutes! We will be recommending their services to all that inquire about reality! "
- Jeramey & Rayna Jones
" Chris and Tonya Regert went above and beyond the call of duty! They answered everyone of my questions and always had a correct answer. When things look like they were going to change, they made sure to follow up and make it right. They are very hard workers and I would highly recommend them to anyone! "
- Lindsay Buckles
" Tonya did a fantastic job helping me find and buy a home. She was professional, kept me informed, and always looked out for my best interest. She was also willing to give me her honest opinion and went the extra mile to help out - like measuring the laundry room and face-timing with me so that I could get the right size washer/dryer for my new home. I was selling and buying at the same time, so finding the right home and timing the purchase to coincide with the sale of my former home was essential. And it all worked out perfectly. Thanks Tonya! "
- Sheryl Musgrove
" I am beyond thankful that I chose Chris and Tonya Regert. They went above and beyond the call of duty and I will be forever grateful for them. Highly recommend them to anyone! "
- Lindsay Buckles
Previous
Next